All our professionals at Florida Coastal Dermatology maintain the highest levels of accreditation and pursue ongoing education to stay abreast of the latest trends in dermatology.

Lisa D. Zack, M.D.
Dr. Zack opened her practice Florida Coastal Dermatology, and has been a resident of Naples since 1989.
She received her Fellowship in Mohs Micrographic and Dermatologic Surgery from the University of Pennsylvania.
She is an Associate Professor at the University of Miami where she has taught Dermatology residents reconstructive surgery.
Dr. Zack is a diplomate of the American Board of Dermatology and is a member of the American Academy of Dermatology, American Society of Dermatologic Surgery, Florida Society of Dermatologic Surgeons, Noah Worchester Society, Collier County Medical Society, American College of Mohs Surgery and Past President of the Florida Society of Dermatology and Dermatologic Surgery.
---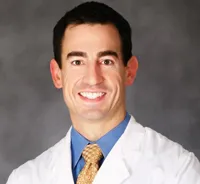 Brad T. Kovach, M.D.
Dr. Kovach graduated from Johns Hopkins University, followed by Vanderbilt University School of Medicine, served his internship at the Mayo Clinic in Jacksonville, and completed his residency at Vanderbilt University Medical Center.
Dr. Kovach received his Fellowship in Mohs Micrographic and Dermatologic Surgery from Washington University in St. Louis.
Dr. Kovach is a Diplomate of the American Board of Dermatology and is a member of The American Academy of Dermatology, American Society of Dermatologic Surgery, International Transplant-Skin Cancer Collaborative, American College of Mohs Surgery and The Collier County Medical Society.

Kristen McLaughlin, PA-C
Kristen McLaughlin was born and raised in Livingston, NJ. She received her undergraduate Bachelor of Science degree in Psychology with a minor in Fine and Performing Arts from St. Joseph's University in Philadelphia. Prior to her medical career, she had almost a decade of experience in sales and marketing in the pharmaceutical industry. However, after a successful career in business, she found her true calling to be in medicine. She began her medical training at the Philadelphia College Of Osteopathic Medicine in Philadelphia, PA where she earned a Master of Physician Assistant Studies. The majority of her training was done at the University of Pennsylvania and the surrounding Philadelphia hospitals and NYC suburbs. Prior to moving to Naples, she and her husband Daniel resided in Mt. Laurel, NJ.
She began her career in Internal Medicine but found her true passion was skincare and dermatology. She has spent several years in general dermatology and has an interest in treating all skin related disorders with a strong interest in Psoriasis, Acne, and Eczema. Kristen had additional dermatology training in aesthetic procedures where she has trained with world-class injectors and thought leaders in the cosmetic industry. She has had advanced training in dermal fillers and neuromodulators as well as chemical peels, PRP, and micro-needling. Her previous experience in the pharmaceutical industry has allowed her to fully understand the process of getting products to patients. She strives to help all patients gain access to any and all of the correct medications they need in order to get the proper treatment. She believes in treating the whole person and considers all patients as part of her family. She is a current member of the FSPDA, FAPA, SDPA, and helped to initiate and organize the Southwest Florida Dermatology Journal Club for local Nurse Practitioners and Physician Assistants.
She likes to volunteer in the local community at Justin's Place which is part of the St. Matthew's House Shelter and feels it is important to be active in the community in which we live. She spends her free time at home with her 2 children Alex and John and their family Brussels Griffon. On the weekends she loves to watch live theater or take a local dance or art class.
---
Krista Koppenberger, PA-C
Krista Koppenberger is a board-certified Physician Assistant specializing in dermatology. She is a native to Florida, born and raised in Jacksonville. For her undergraduate studies, she attended the University of Florida in Gainesville where she obtained her bachelor's degree in Business Administration. After gaining business experience with a publicly traded nerve regeneration company, she realized that her true calling was hands on patient care. In pursuit of a career in healthcare, she worked as a Medical Assistant in Dermatology for one year prior to her acceptance to Florida Gulf Coast University's Master's in Physician Assistant Studies Program. There, she cultivated her love for the Southwest Florida community through her medical rotations and volunteer work with programs such as Bonita Springs and Naples Lions Club and Special Equestrians in Fort Myers. When outside of the office, you can find her enjoying the sun, snorkeling, and scuba diving in the Florida Keys and Bahamas. Do not worry though, she always generously applies sunscreen as she wholeheartedly believes in sun damage prevention.


---